Splashing Out On A Pool Can Add Significant Value To Your Home
Boasting the highest number of domestic pool installations per capita in the world, there's no denying that Australians love their swimming pools. Homeowners who install a pool are reaping the benefits from their investment when it comes time to sell, potentially adding 20% to the sale price of their home. Many buyers are lifestyle-driven when making this kind of purchase however, it raises the question of whether a growing number of people are installing a pool in the hopes of raising the price of their property. While there is a chance of adding value to your home with a pool, how much depends on a few factors. Deputy President Damian Collins from The Real Estate Institute of WA said that those living in wealthy areas with higher-end homes are the ones who are likely to see the biggest returns from their investment. Homes valued at 1 million dollars could potentially add $100,000 or more to the resale price by installing a pool. With a standard inground pool starting at around $35,000, these homeowners could more than double their initial investment. Properties worth $400,000 or less are unlikely to see much of a return from their investment. Mr Collins said, "Pools can be expensive and in a house worth $300,000 to $400,000, an extra budget of $30,000 to $60,000 for a pool may be too much for prospective buyers to pay and it doesn't seem to be highly valued in this market." Homes priced $600,000 and above faired well when reselling, adding an extra 5% to 15% profit he said. Homes with pools continue to be extremely popular regardless of the resale price.
Homeowners are potentially adding 20% to the sale price of their home…
Consumers Are Lining Up For A Swimming Pool
The once humble backyard swimming pool has become a must-have home inclusion for modern-day property owners and buyers with builders and real estate agents scrambling to keep up with overwhelming interest. The pool industry has been inundated and it's a trend that's showing no signs of slowing.
According to hipages, an online platform for tradies, there has been a 175% rise in pool building work compared to the year prior as an increasing number of Aussies are turning to their backyard for respite and recreation. National body, the Swimming Pools and Spas Association of Australia said there had been a 30% spike in pools sales over the same period.
Leading online real estate website realestate.com.au have also experienced higher than normal demand for pools over the past six months. They said the number of people searching for a home with a pool has increased by 30%.
Coronavirus Sees Pool Sales Surge
When Covid-19 first braced us with its catastrophic presence, it quickly thrust Australians into lockdowns and times of uncertainty. With many spending more time at home, installing a swimming pool suddenly became must-have backyard accessory and until covid-19 is eradicated entirely, it is a notion that is unlikely to ease. Unlike many industries that have been negatively affected by the pandemic, the pool industry has been inundated. The Fibreglass Pool Company specialise in luxurious fibreglass pools and have never seen demand like this before. While summer is usually a busy time to install a pool, the number of enquiries and sales they have encountered both in Australia and across the world is unprecedented. No one knows if and when there will be another outbreak and many are racing to get a pool installed. International borders remain closed and with state restrictions ever-changing with very little notice, families are opting to stay at home for holidays.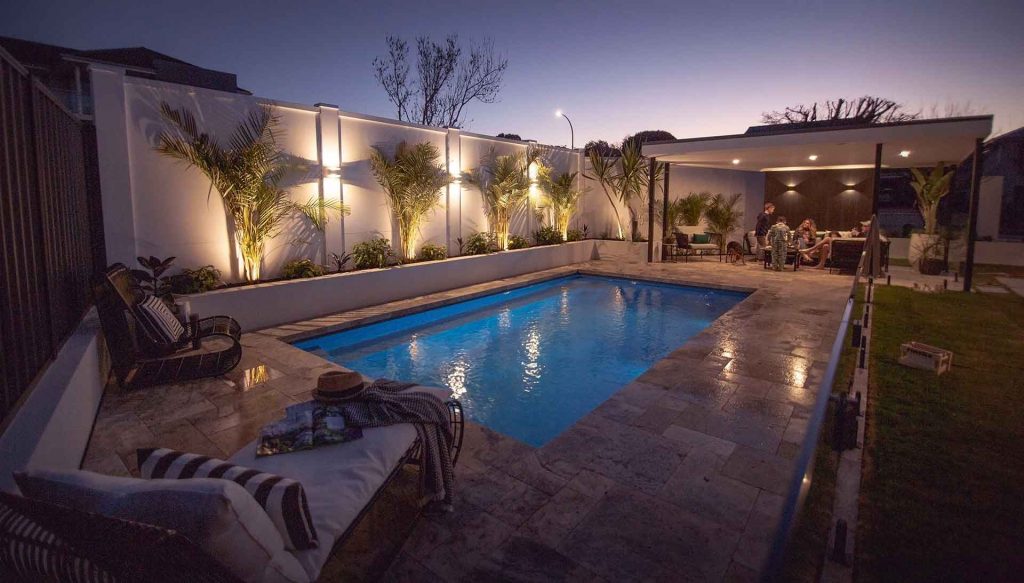 Chief Executive of the Swimming Pools and Spas Association, Lindsay McGrath said "It's a global phenomenon, my peers in every state are reporting that most of the pool builders are booked through to 2022. We could double the size of the industry and still not keep up." While an increasing number of people are eager to purchase a pool, there are a few factors that should be considered before making any commitments, Mr McGrath said. "They need to make sure they use a licensed and qualified builder and have an understanding of the fencing regulations." Pool safety barriers must be inspected every three years to ensure they are compliant under Queensland, NSW and Victorian pool laws.
Until the unpredictably of coronavirus is past us, the influx of pool sales is unlikely to fizzle. Rather than spending money on family holidays overseas or interstate, many are taking the opportunity to invest their hard-earned dollars into improving how they spend time at home instead.