A lot of people consider purchasing a pool when the weather starts to warm up and before rushing out to buy a cheap pool, it's a good idea to work out whether they're worth it or not. Here is everything you need to know to help you decide.
What Affects The Price Of A Pool?
The term 'cheap' can vary significantly depending on the person. What one person may deem a bargain buy another may find expensive. Here are some things that determine the price of a pool:
The quality has a huge impact on the price of a pool. Inferior quality pool types with a 'cheap' price tag generally haven't been manufactured to meet Australian safety and thickness standards and are unlikely to stand the test of time. Sometimes it costs more in damage to your property and in repairs than it did to buy. It's a good idea to look into this when in the market for a cheap pool. The price of an inground pool in comparison to a store-bought pool is like chalk and cheese, but so is the quality.
How big the pool is can influence the price to install a pool although not significantly. Bigger pools generally cost more to maintain as they use more chemicals, energy and water.
The Installation Technique
There a few ways you can install a fibreglass pool they include, above ground, partially above ground or inground. Above ground pools are far cheaper than pools that are installed inground, this is because the excavation for an above ground pool is minimal whereas the digging for inground pool is extensive. Above ground pools are a popular choice for those who want a swimming pool at their place but can't necessarily afford an inground one.
Access And The Layout Of Your Yard
If access to your backyard is limited, this can add to the overall price of your pool. Ideal access is having enough room for a car to drive from the front of your house to the proposed location of your new pool. Additionally, if your block is sloping, this can make your pool installation more expensive.
There are many types of pools available, ranging from under $20 right up to $100,000 +. At the lower end of the price range, you will find blow-up pools and while they are a quick and easy option, they aren't very durable. If your budget allows, it is worth investing in something a bit more durable and long-lasting, that way you will be able to use it wherever you please and won't need to replace it every season. There are three main types of permanent swimming pools, and they are fibreglass, vinyl liner and concrete pools. Generally, vinyl liner pools are the cheapest to install, followed closely by fibreglass then concrete. While vinyl liner pools may be slightly cheaper than a fibreglass pool, the inner liner needs to be replaced often which is a substantial cost. Concrete pools are not a good option for those looking for a pool on the cheaper end, as they are constructed from scratch they are the most expensive.
When looking for a long-lasting swimming pool, above ground pools are the most cost-effective option. Fibreglass pools can be installed above ground and you can have the same features as an inground pool such as lighting, spa jets and heating. A quality fibreglass pool that is installed above ground has the same longevity and strength as one installed inground. For people on sloping blocks, an above or partially above ground install may be the option available to them.
DIY pools are usually delivered to your door and you install them yourself. Whilst you are saving money on hiring a professional, you still need to factor in the cost of machinery and equipment hire and find someone who is licenced to use them. You will need to lodge your permits to local council, organise the construction of your pool fencing, surrounds, water and backfill. A pool must be built to precise measurements and it is a big job that requires skill. If you have no prior building experience, you should be aware of the risks involved and check with your insurance to ensure they will still cover you if you build the pool yourself. A professionally installed pool that is built by a reputable company adheres to strict construction and government standards. They will generally offer generous warranties with their pools too.
Plastic and inflatable pools are the cheapest pool that you buy. They are usually easy to put together although they are susceptible to rips and tears. It's important to know that if the pool depth is more than 30mm it will need a mandatory pool fence in place. In most cases, the pool fence costs more than the actual pool itself.
Vinyl-liner pools can be installed above or inground and are around the same price as a fibreglass pool. The liner of a vinyl liner pool needs to be replaced every 5 to 7 years which isn't cheap, costing around $4000.
Fibreglass pools are less expensive than concrete and when installed by a professional and maintained regularly it will last a lifetime. They are affordable to maintain as the surface is impermeable and resistant to algae and bacteria, which means it will need fewer chemicals to keep it clean.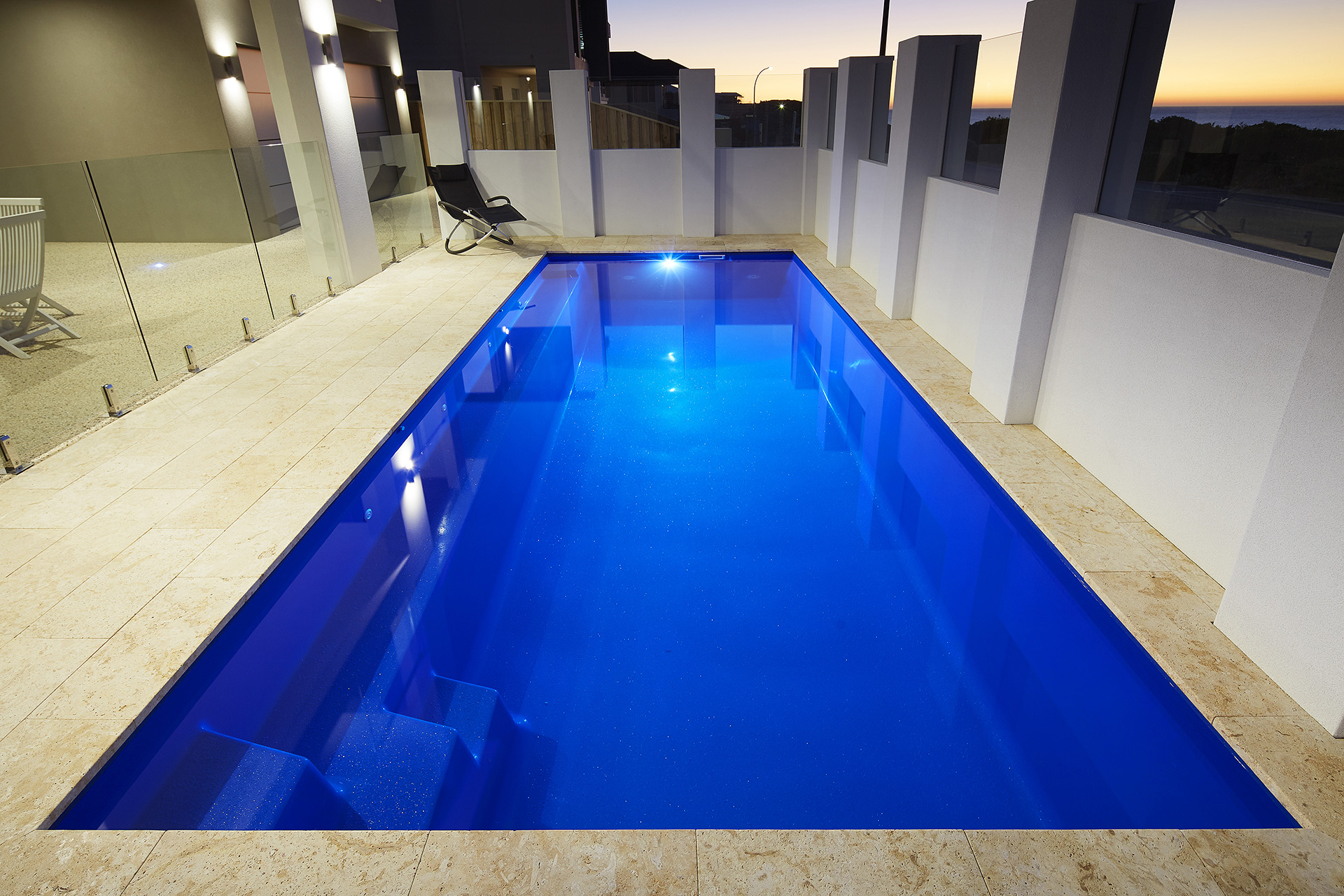 Deciding What Pool You Want For Your Home
Only you can decide if a 'cheap' pool is worth it. You should ask yourself if you just want something small to waddle in and keep cool during the summertime or if you want something more permanent that you can swim freely in and can use for decades to come. Many pool companies now offer payment plans for their pools which is a great option for those who don't have a lump sum upfront.
The Fibreglass Pool Company has a huge selection of fibreglass pools in a variety of styles, shapes and sizes and we have options to suit almost every budget. If you require additional information or if you would like to speak with one of our friendly team members, get in touch today.